Ballistix Sport AT gaming memory
Product highlights
Module densities up to 16GB
Speeds up to 3000 MT/s
Battle-tested design and performance
Ideal for new users, experienced gamers, and ASUS® TUF Gaming Alliance builders
Easy plug-and-play installation
Micron® quality: Pro gamer reliability
Limited lifetime warranty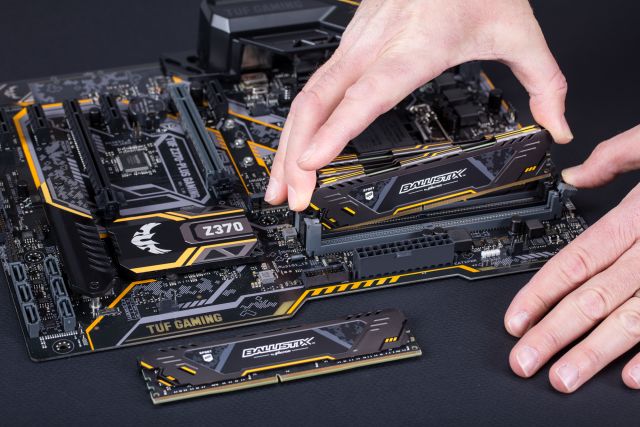 The gaming force multiplier
Add Ballistix Sport AT memory to your build and instantly fire up your gaming performance. Loaded with an arsenal of RAM density and speed, Sport AT DDR4 modules help give you the fast, smooth performance you need to build with authority and successfully complete your gaming objectives. Game like a boss and equip your rig with Ballistix Sport AT memory.
Module densities up to 16GB, DDR4 speeds up to 3000 MT/s
Near-instant performance and responsiveness help turn your machine from a computer into a lethal gaming rig.
Battle-tested design
From components to cases, style meets substance so your build looks and plays great.
Building made easy
Sport AT modules have the look and specs to accomplish your missions, whether you're a new builder or an experienced gamer.
Quick plug-and-play installation
XMP 2.0 profiles make it simple to install modules and instantly get up to speed.